Non-accredited information session centred around boating
First responder & first aid info session
7th Sept 2023 - 5.30pm
Learn about defibrillators and why you should have one on board.
We are thrilled to invite you to an important First Aid Information Session focused on boating and marine activities. This is a free non-accredited session instructed by Scott Whimpey, the owner/director of First Aid Accident and Emergency.
With his expertise in first responder training specifically tailored to boats and the marine environment, this session promises to be highly informative and beneficial.
Join us on the 10th of August, 2023, at our R Marine Crawley headquarters in Runaway Bay as Scott Whimpey shares his specialized knowledge to effectively respond to emergencies on the water.
Enhance your preparedness, and develop safety awareness specific to boating environments under the guidance of an expert in the field. Don't miss this valuable opportunity to learn from a trusted professional. We look forward to your presence! Register below.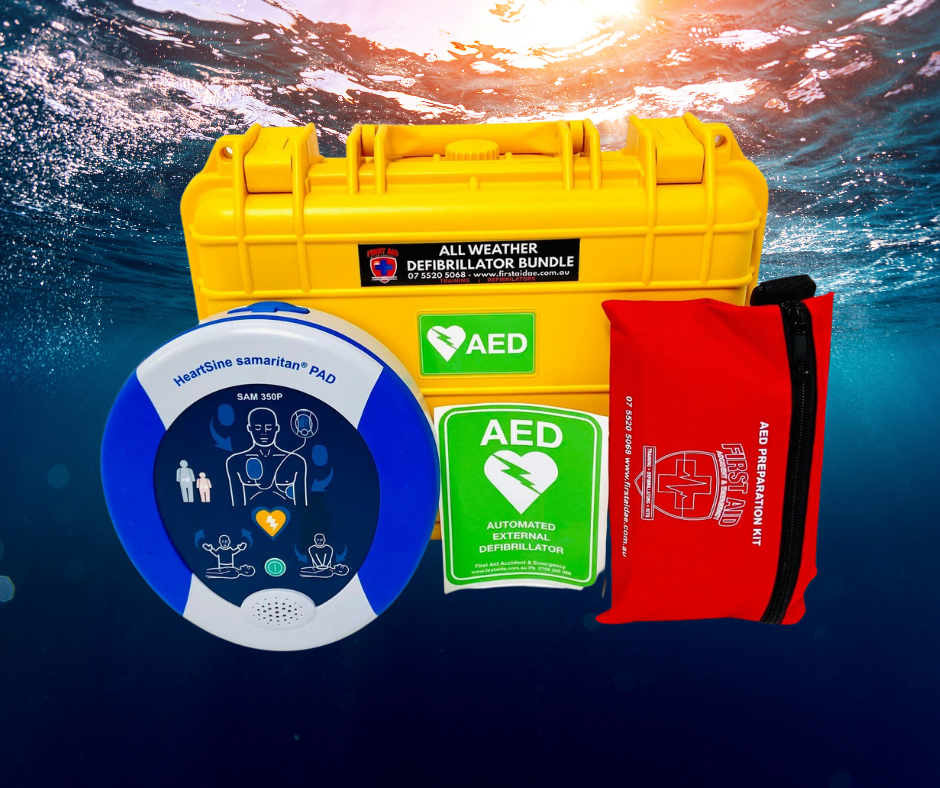 Learn about first aid kits and what you should have onboard.